Whether you have recently moved, adopted a new cat or kitten, or are having some concerns about your current veterinarian—finding the very best health care available for your cat is one of the most important decisions you can make for them. While there are many excellent veterinary practices out there, there are also significant differences between practices, so you want to carefully evaluate and choose a veterinarian that meets your expectations and one you can feel comfortable with. Overall, you want to look for a practice that offers the highest level of standards, medical expertise and quality of care possible in an office that offers both modern diagnostic and state-of-the-art medical equipment and technology.
Here are 10 important qualities to look for in a good veterinary clinic:
Maintains excellent communication skills with an ability to clearly explain  your cat's medical needs, diagnosis and appropriate treatment
Has compassion and respect for the welfare and well-being of you and your cat, and provides competent veterinary medical clinical care, maintaining high standards of integrity, honesty, and professionalism at all times
Maintains dedication to the veterinary profession; takes continuing education courses and attends conferences to keep up with the latest medical recommendations, procedures and techniques
Exhibits excellent decision making skills—able to make accurate diagnosis's and quick, effective decisions in critical and emergency situations
Has thorough knowledge of cat's anatomy, ailments, diseases, medical conditions and behaviors, being consistently responsible for choosing the best and most appropriate treatment regimen for success
Has good manual dexterity to be able to perform the intricate movements required in surgery
Shows passion for animals and a commitment to providing the highest level of veterinary care and ethical conduct at all times
Maintains excellent time management skills to balance a demanding schedule
Maintains good business acumen to manage a successful practice
Maintains good customer service skills that satisfy your needs
Here are some more important considerations to help you evaluate a good veterinary practice:
AAHA Accreditation
One of the first things to look for in your evaluation is whether the practice is accredited by the American Animal Hospital Association (AAHA). For a veterinary practice to be accredited they must meet the rigorous standards established by the AAHA, and then continue to meet them on an annual basis. Participation is voluntary, so accredited vets set themselves apart from practices that have not volunteered to be evaluated by the AAHA. This demonstrates the practice is striving to maintain the highest level of standards possible. To find a list of accredited veterinary clinics in your area go to the AAHA website or call the veterinarian's office.
Check the Internet — BBB, Yelp, and Consumer Opinion Websites
Another way to evaluate and find a good veterinary practice is to look at what clients are saying about the veterinary clinic and whether they have any complaints. You can visit the Better Business Bureau (BBB), Yelp, Consumer Affairs, and consumer report websites for client's feedback, complaints and personal experience.
Get a Personal Recommendation
Talk with cat professionals (groomers, cat rescue group volunteers, etc.) and friends who you think take good care of their cats–for their personal recommendation.
Conduct a Phone Interview
To find and evaluate a new practice, call the clinic and ask some preliminary questions to see if the practice meets your needs. If the phone interview goes well, then schedule an in-person visit to see the clinic and interview the veterinarian. Here are a few questions to ask before you make an in-person appointment:
How many veterinarians are in the practice? Are any board-certified specialists? If yes, in what areas?
What are the clinic / hospital hours? Do they have evening and/or weekend hours?
How many licensed or certified veterinary technicians are on staff? Do they have assistants for support? (The more licensed technicians, the better for your cat's care.)
In case of emergencies, is there a dedicated surgeon on schedule daily?
Is major surgery performed at the clinic?
Does the practice refer to veterinary specialists for more advanced care? If so, in what situations would they refer patients? What care facilities or specialist's offices in the area do they refer patients to?
Does the practice offer overnight hospitalization? How are patients monitored overnight? Is there a dedicated overnight employee? Or is the patient referred to an emergency hospital or another facility?
What is the cost of a routine wellness exam? What is the cost of a blood test, urine test, X-ray, ultrasound, and dental cleaning?
Does the practice do X-rays, ultrasounds, EKGs, blood panels?
What is the veterinarian's vaccine protocol?
Schedule an Office Visit
If the clinic passes your phone interview, then the next step is to visit the clinic to meet the staff, see the facility and meet with the veterinarian. Have your checklist of questions prepared in advance and be ready to pay the cost of a routine wellness exam for your office visit. Some veterinarians may not charge you for a preliminary visit. Explain to the office staff that you're in the process of evaluating some practices in your area. Here are some suggested questions to help you evaluate the clinic:
Is the office clean, neat, and organized?
Is the staff friendly, professional and competent?
Are all the examining rooms clean and sanitary?
Is record keeping thorough, detailed and complete? Can you get a copy after an appointment? Do they use computerized medical records?
Do they have modern, state-of-the-art equipment—essential are blood pressure equipment, PCV centrifuge (for measuring cat's red blood cell level), pulse oximeter (to measure oxygen levels), and radiology equipment for X-rays (look for the newest is digital radiography).
Does the veterinary practice follow proper, recommended surgical techniques including wearing sterile clothing, gloves, mask, cap and scrubs to prevent infection?
Are patients evaluated prior to surgery with a complete physical exam?
Does the vet require a blood panel before anesthesia? (This reduces risk to the patient.)
Is proper pain management and pain medications dispensed to control pain following surgery while in the hospital and to take home with you? Check the type of pain medications used.
What are the practice's anesthetic procedures? What types of modern gas anesthetics are used? The current standard prior to surgery is to use one of the modern types of gas anesthesia (either isofluran or sevoflurane, not halothane. Injectable sedation is only advised for quick procedures.)
Does the vet use an intravenous (IV) catheter under anesthesia? (This is critical for anesthetic emergencies to have it in place to deliver life-saving drugs and fluids, if needed.)
Does the vet intubate the patient under anesthesia, which increases the oxygen level and can help with breathing?
What type of monitoring equipment is used under anesthesia? Is this equipment used routinely under anesthesia?
Hopefully from all of your research you have found an excellent veterinary clinic—one that you feel comfortable entrusting your cat's care to and feel 100% satisfied with the high level of health care provided.
For more information about the principles of good veterinary ethics, see the American Veterinary Medical Association's list of veterinary medical ethics Principles.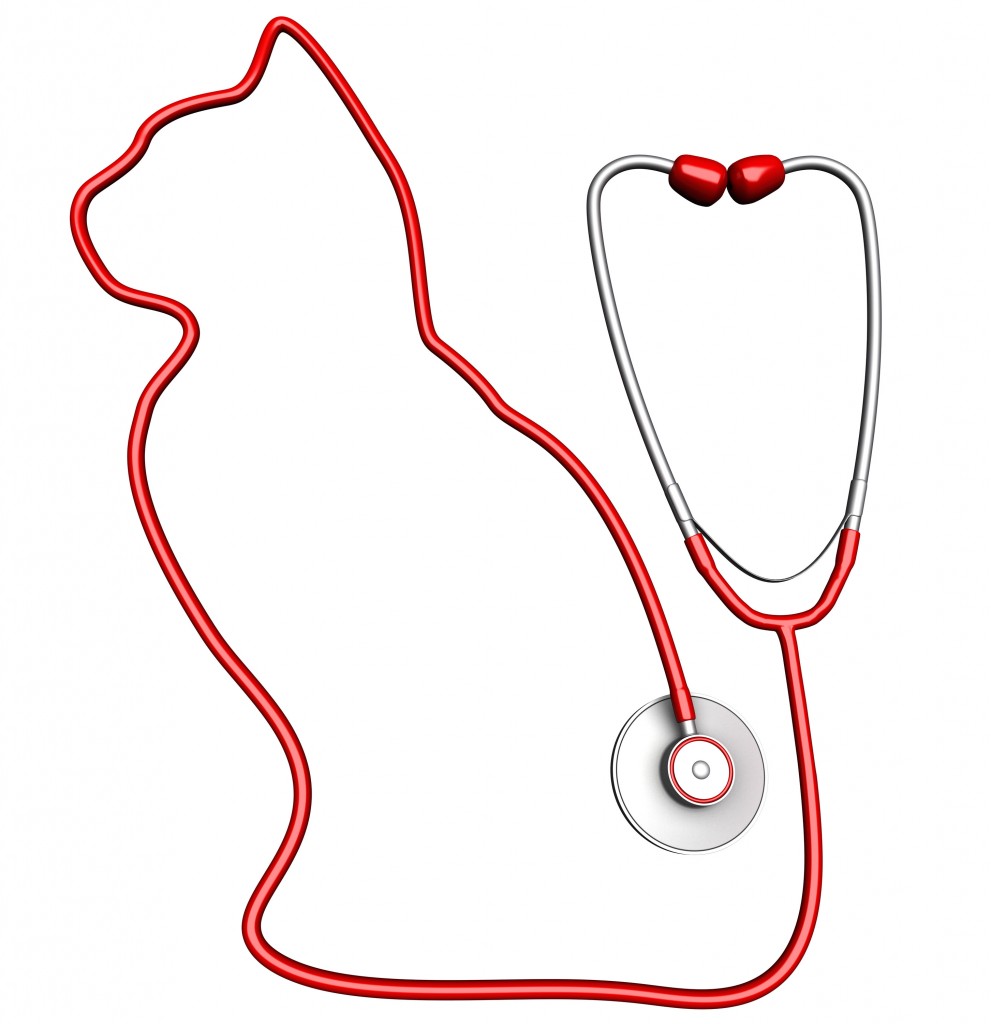 Reference: Murray, Louise D.V.M., Vet Confidential, An Insider's Guide to Protecting Your Pet's Health, New York City, Ballantine Books,  2009. Print.