Welcome to Homeless to Housecats!
I'm Jennie Richards — with encouragement from my girlfriends and daily inspiration from my many amazing rescue cats, I finally begin my new blog!
I have been in cat rescue formally since 2003 when I joined Friends of the Formerly Friendless (FFF) in Concord, CA to foster cats and support cat adoptions. After three years, I joined Community Concern for Cats (CC4C) in 2006 and have been with CC4C ever since. But prior to this, I had adopted an abandoned cat in 1998 that was "homeless in Seattle" named Pumpkin and another cat, Red, in 2001 who had been dumped at the Oakland Airport where he lived a very frightened life until we adopted him. They are both longer stories that I will save for later.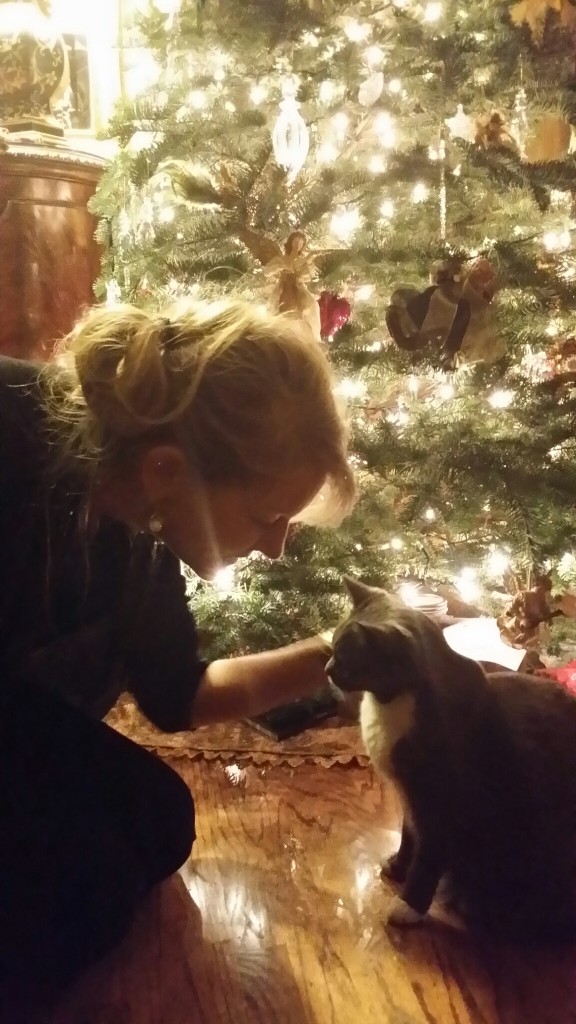 When we bought our house in 2003, we thought with the step-up in size, we would adopt one more rescue cat, which quickly turned into two! On a late summer day, we went to the newly opened, state-of-the-art Animal Rescue Foundation (ARF) in Walnut Creek, CA. We walked through their doors interested in adopting "the cat that no one wanted." They ushered us to their spacious cat rooms, and to "Gracie" and to "Dusty." Both were extremely shy, had been returned twice, and had lived at ARF for 2-3 years. Difficult choice! We looked at each other, and after much contemplation and petting, said "we'll take both!" At the time, of course, we thought that was it! No more, we said.
Until one fateful day a year later, when we walked into Petfood Express and met the director of a cat rescue organization who in talking, said she was in desperate need of a foster for new mama cats from the shelter. We both looked at each other, thinking no way! And went home. The next day, Sally called and said "have you thought about it? There are six mamas with kittens that need adopting, it's their last day!" And that was the beginning of our foster experience, and cat rescue work.